Take Your Dog to Work Day is Friday, June 21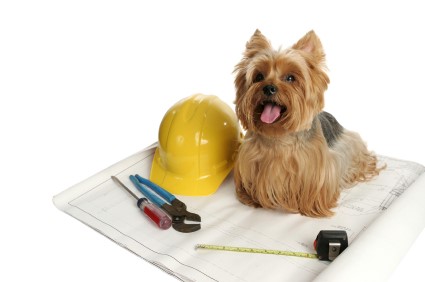 Initially celebrated in 1999, Pet Sitters International's Take Your Dog To Work Day® (TYDTWDay®) was created for two reasons: first, to celebrate dogs' innate virtues of loyalty, love and dedication to their human companions, and second, to encourage canine adoption from rescue shelters, humane societies and breed rescue clubs. This year, the annual event occurs on Friday, June 21st and employers are encouraged to support TYDTWDay by opening their workplace to employees' canine friends. Participation will create an immediate "feel good" workplace environment and allow your staff to meet each other's special family members.
Looking for additional ways to celebrate and support this popular day?
- Solicit photos and designate a bulletin board for a "Dog/Owner Look-Alike Contest"
- Host a Pet Fair. Provide ASPCA or shelter materials and client educational materials regarding dog adoption, preventive care, training, diets, etc.
- Award a "Top Dog" honor, which employee's dog can do the best trick, has the cutest face or the most endearing personality?
So don't let sleeping dogs lie. Win over your employees and your clients by participating in this fun annual event and watch as wagging tails spread office joy.