Boarding & Grooming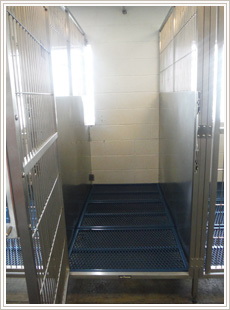 Pet Boarding
Why rely on a friend or untrained pet sitter to take care of your pets while you're on vacation, out of town for business or merely at the office all day? Community Animal Hospital offers your dog or cat a safe, comfortable and fun place to stay so you can be sure your pet isn't lonely and is well cared for.
We allow our guests to bring their own food from home, as well as a toy and personal items so they can feel more at ease during their stay.
We ask that you make a reservation and require all guests to be up-to-date on their vaccines and have had a recent test for internal parasites.
Our Pet Boarding Facility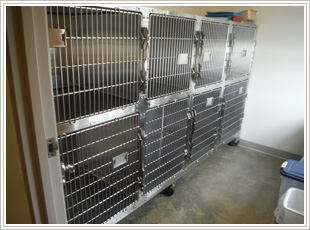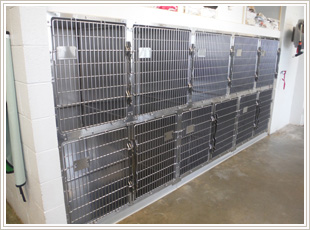 Our Dublin pet boarding facility is a bright and friendly home away from home for your pet. Our dedicated team is proud to offer plenty of natural lighting, on-site medical staff, outdoor exercise four times each day for dogs in our fenced in backyard, healthy diets, separate boarding area for cats, large runs for large dogs, a free doggy bath after a seven or more night stay, and lots of TLC from our caring attendants. We're committed to making your pet's stay with us as comfortable and stress-free as possible.
Cage Sizes:
Small Cage: Height 2 ft Width 2 ft (22")
Large Cage: Height 2 ft Width 4 ft (46")
Large Dog Run: Width 3ft Depth 7ft
Photos of Our Pet Boarding Facility
Ready to make a reservation for your special companion to visit our comfortable boarding facility? Call (540) 674-1010 today for more information.
Pet Grooming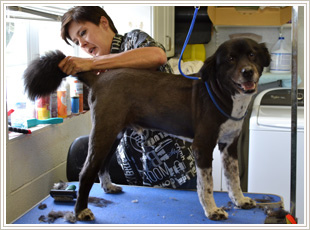 Grooming is important for keeping your pet comfortable and maintaining healthy skin and fur. For this reason, we recommend regular grooming sessions for your pets. Our groomer has 23 years of experience and enjoys working with all breeds of cats and dogs, which includes a hair trim, bath and brush, nail trim, and anal gland expression. We also offer special medicated baths and a formulated beauty regiment to help with the shedding process called Shed-Ez.
Since grooming is an important aspect of keeping your pet healthy and comfortable, please give us a call at (540) 674-1010 for more information or to make an appointment.