Our Staff: Dublin Virginia's Finest
The first thing you'll notice when you walk into our Dublin veterinary office is the incredibly friendly and inviting atmosphere. Members of our staff have been hand-picked to provide you & your pet the best possible experience during your visit. Learn more about our team below.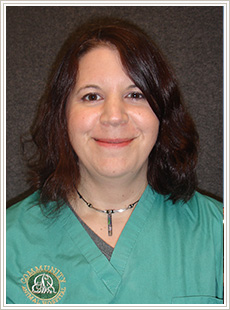 Christa Seekatz
joined the staff at CAH as a Veterinary Assistant in 2013 after relocating from Atlanta, GA. She has 8 years previous experience in animal care in both veterinary and shelter settings and is currently enrolled in a program to be licensed as a veterinary technician. In addition to her experience in animal care, Christa holds an MFA in Theatre Scenery Design from Northern Illinois University. She is very excited to be embarking on her new career here at Community Animal Hospital and is grateful for the support of the other staff members.
"This hospital is really unique in that every staff member is encouraged to offer ideas concerning policy and animal care. I feel like our input is valued whether our ideas are used or not. I also admire the way the doctors bounce thoughts off one another and ask questions of one another. I feel very confident bringing my own pets here for care because, the way the doctors confer, it seems like every patient has four doctors working on their case, even if the owners only see one in the exam room."
Christa lives in Christiansburg with her husband Josh and their three cats: Baxter, Ed, and Lua. When not at the clinic, Christa enjoys painting and playing video games with her husband.
---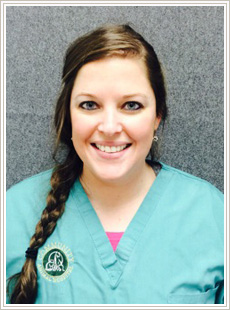 Amy Cook
joined our staff in December 2014 as a veterinary assistant. She was born and raised in upstate New York but has called South Carolina home for the past 10 years. Amy recently relocated to the area after getting married this past summer.
Amy graduated from Clemson University with a degree in Wildlife and Fisheries Biology. She has spent the last 6 years working with everything from harbor seals in Alaska, elephants in California, and most recently with big cats and primates in North Carolina. One of her fondest exotic animal memories was hand-raising two red kangaroo joeys in her bedroom. She has always had a passion for animals whether it be in rescue, rehab or training, and is very excited about the next chapter in her life which is pursuing a career as a Veterinary assistant. She is very grateful to have found such a welcoming staff and being a member of such a supportive team.
In her spare time, Amy likes spending time with her husband Chris and their new puppy Willy. She also enjoys spending time with family on Claytor Lake, riding their horses Jinx and Bullet, hiking, hanging out with friends, and traveling.
---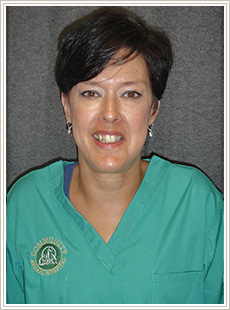 Joanne Radcliff
recently joined Community Animal Hospital but has been grooming for 22 years. She enjoys interacting with the clients and keeping their fur babies looking their best! Her four-legged friends include Henry, a Cavalier King Charles and 2 kitties Simba and Nala. When not working, Joanne enjoys spending time with her family.
---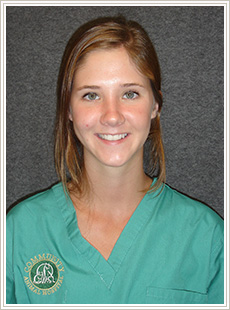 Kayla Kinder
has been with Community Animal Hospital since June of 2012, working as head kennel assistant.
"What I like best about working at CAH is that all the staff truly love and care about our patients and have their best interest at heart. Working at CAH I get to do a little bit of everything, reception, kennels, and some assisting. It always makes for a fun and interesting day"
Outside of work Kayla enjoys time with her family and her dog Mish.
---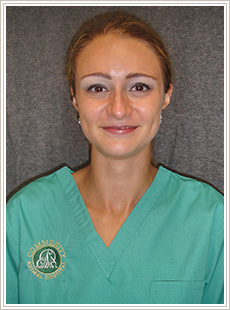 Kaitlyn Payne
started working at Community Animal Hospital in April 2014 as a part-time kennel Assistant. She spends most of her time being a student at Virginia Tech where she studies Animal and Poultry sciences. After earning her bachelor's degree, she would like to attend veterinary school. Kaitlyn enjoys riding and showing her two Arabian horses in training level dressage. She also has 4 dogs and three cats.
She says, "I really enjoy my job at Community Animal Hospital because I love taking care of all the sweet dogs and cats. I have learned a lot in the time I've been working here, and enjoy working with a great bunch of people in such a nice environment"