Lyme Disease Is the New (Bad) Summer Trend
Along with the heat, it looks like Lyme Disease is also expected to be on the rise this summer. A disease once attributed to deer is now shifting its blame to the decline of foxes, who lunch on mice, which in turn lunch on ticks before they're able to lunch on us and our pets.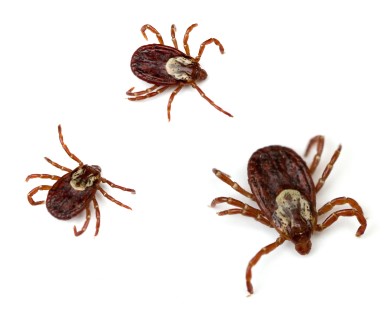 Studies reveal that young dogs appear to be more susceptible to the disease than older ones. The infection typically develops after the deer tick has been attached to the dog for 18 hours or more.
Here are a few signs that your dog may be infected:
•
Stiff and inflamed joints (producing lameness)
•
Kidney damage (producing vomiting, diarrhea, increased urination)
If you see signs of Lyme Disease, bring your dog to a veterinarian for an examination. Treatment typically consists of an antibiotic that can be taken from home. Your veterinarian can also recommend different collars and sprays that work to repel ticks in the first place.